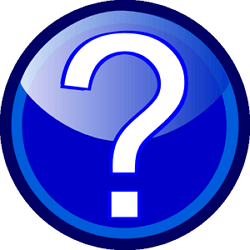 It's that time again! Your chance to ask me anything you would like. As I always seem to mention, this is always one of my favorite things to do.
Almost nothing is off limits. Feel free to ask me about training, racing, my thoughts on training and racing as race calendars begin to fill up, what's going on at HillRunner.com. This is my invitation to you to ask whatever you would like.
As usual, you can reach out to me however you feel most comfortable. If you want to ask something publicly, you can do so in the comments, on Facebook, you can tweet at HillRunner.com or my personal account. If you want to ask in a more private setting, you can use the contact form or, if you are friends with me on Facebook or know my email, you can reach me through those methods.
As I'm trying to make into a tradition, I'd like to ask you a question:
What topics would you like to see me write about on the blog? Anything you think I should address? Feel free to suggest a specific topic or to suggest a type of post I should do more (such as the featured workout posts I've done a few of but I'm thinking right now I should do more).
Finally, just a reminder. As I've done in the past, I'm going to go into a "summer schedule" for blog posts. That means I'll be posting every other week. Next week, there won't be a post and we'll be on an every other week schedule until after Labor Day weekend.