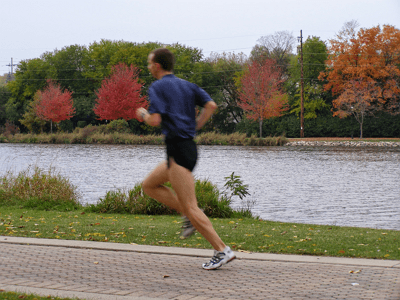 Right now, with very few races on the schedule and some people completely bypassing the fall racing season, we all have an important decision to make. What to do with our training?
After giving yourself some recovery time, I'd like to suggest you train to get yourself more ready to train to race next year (as we hope racing will return then).
What does it mean to train to train to race? In some ways, it's another way to say get in your base training.
Your final race prep training is, obviously, a critical part of your training. However, what you do before it can set you up for success or failure. By building your base of overall fitness, especially strength and endurance, you will build your capacity for that final training. Essentially, you'll be increasing the level of training you can handle in that final phase.
The key to training to train is basically to lay a consistent foundation of running. However, while just get out and run is the most important step, here are some other things to think about doing:
Just get out and run: It all starts with this so I will mention it again.
Strength train: It doesn't need to be complex but do something to gain strength, which will make you a more efficient and resilient runner.
Sometimes, run faster: This could be structured (but not strenuous) workouts or just running faster when you feel good. Do some of this but don't do it too frequently.
Do some strides: Do something to maintain your speed. Strides are great for this.