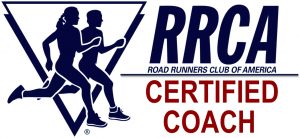 Are you looking for some guidance with your running? Do you have the motivation, the desire, and the determination to reach your goals but you're just not sure what to do? Have you been trying to get beyond a performance plateau for a while but you just haven't been able to do it? You've come to the right place. Get some personalized help along the way from someone with over 30 years experience running and helping runners. My name is Ryan and I'm ready to be your Online Running Coach.
Home About Philosophy Questions? Sign Up
About Ryan
Hi, my name is Ryan and, if you choose, I would be honored to be your coach. Before you decide whether or not to hire me, I'd like to share some information about myself and my history in the running community.
I began running in 1990 when I went out for 7th grade track and field. I had some wonderful coaching throughout middle and high school and progressed from a last place finish in my first race to being a conference champion by my senior year.
I went on to become an NCAA Division III runner at the University of Wisconsin-Stout, where I had the opportunity to run under another very good coach. I improved my personal bests from 17:06 in the 5K to 15:43 and from over 35 minutes in the 10K to 32:48.
Upon graduating from college, I struck out on my own, eventually running 1:13:43 in the half marathon and 2:40:05 in the marathon.
I began officially coaching in 2010 after several years of unofficially advising runners on their training. I've worked with everyone from Boston Marathon qualifiers to first time marathoners, from milers to ultra marathoners. While I'm thrilled to work with anyone, most runners I work with are half marathon and marathon participants who are looking for PRs or Boston Qualifying marks.
Home About Philosophy Questions? Sign Up
Philosophy
There are two parts to the Online Running Coach philosophy, communication and training. Both are critical to your success and both are described in short below.
Communication
Open and honest communication will be critical to your success with the Online Running Coach. I will make myself as available as possible through several channels of communication (telephone, email, personal messaging, instant messaging, and social networks). In order to best tailor your training to your needs, I need you to be completely open with me on how you are responding to your training and how your training plan is fitting into the rest of your life. Don't hold back, don't keep secrets, let me know everything that is going on so we can work together to best modify your plan to work with your unique strengths and weaknesses, as well as your unique life priorities.
Training
There are certain unchanging training principles that apply to everyone. The details, however, can be very unique to every individual. My philosophy is to apply these unchanging training principles in a way that will best work for you.
What are these unchanging principles? There are several but consistency and specificity of training top the list.
Consistency means just what it sounds like it means. To be your best requires that you train consistently day after day, week after week, month after month, year after year. This of course doesn't mean you do the same thing every day for years on end. It means you don't train hard for 6 months of the year and then do nothing for the other 6 months. It means you don't do 3 hard workouts a week and take 3-4 days off. Not if you want to be the best you can be.
Specificity of training can mean a lot of things. First and foremost, if you're training to run a race, your primary training focus needs to be on running. Cross training can be of benefit in certain circumstances but should not take away from your running. Second, all distance races are endurance events. You need to train your endurance, which is something a lot of popular training plans you can find online overlook. Third, the old saying "you have to train fast to race fast" still applies. There are many more aspects to specificity of training but these are the cornerstone components of any effective training philosophy for performance-minded distance runners.
Home About Philosophy Questions? Sign Up
Still have questions?
Email me and I'd be happy to answer.
Home About Philosophy Questions? Sign Up
Ready to sign up?
Register New Account