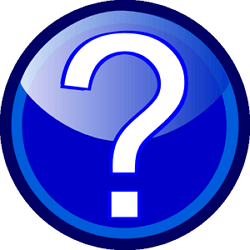 It's once again that time. As I always mention, this is one of my favorite things to do every year. It's your opportunity to ask me anything you would like.
Almost nothing is off limits. Feel free to ask me about training, racing, my thoughts on the news in and around the sport, what's going on at HillRunner.com. This is my invitation to you to ask whatever you would like.
As usual, you can reach out to me however you feel most comfortable. If you want to ask something publicly, you can do so in the comments, on Facebook, you can tweet at HillRunner.com or my personal account. If you want to ask in a more private setting, you can use the contact form or, if you are friends with me on Facebook or know my email, you can reach me through those methods.
As has become tradition, I'd like to ask you something also. I truly hope to get some feedback because I want to make sure I'm creating the best experience possible for you.
With HillRunner.com recently turning 20 years old, it's been around the block a few times. In doing so, it's picked up a lot of great people but also quite a few spammers. I've been working hard to clean up spam attempts and keep the spammers at bay but wanted to know if this is affecting you.
Have you encountered any issues using HillRunner.com? I've put some pretty aggressive tools in place. From what I can see, they haven't been blocking anyone other than spammers but I want to make sure that's the case. If you have been running into any issues, please let me know so I can resolve any issues. If I don't hear from anyone and don't see any signs of problems, I'm going to assume only spammers are being blocked and that's not something I want to do if anyone who is legitimate is also being blocked.