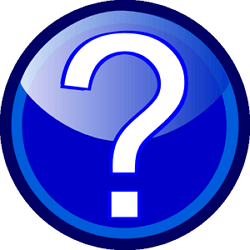 It's that time again! Your opportunity to ask me anything you would like. As I've mentioned before, this is always one of my favorite things to do.
Almost nothing is off limits. Feel free to ask me about training, racing, my thoughts on the news in and around the sport, what's going on at HillRunner.com. This is my invitation to you to ask whatever you would like.
As usual, you can reach out to me however you feel most comfortable. If you want to ask something publicly, you can do so in the comments, on Facebook, you can tweet at HillRunner.com or my personal account. If you want to ask in a more private setting, you can use the contact form or, if you are friends with me on Facebook or know my email, you can reach me through those methods.
As I've done in the past, I'd like to ask you something in return. I hope to get some feedback on this as I always want to build the HillRunner.com that you want. This is one of my chances to get the feedback on what I should be working on based on what you would like to see.
What I would like to see is more activity on the forums. A long time ago, this was a great place for the community to gather and there were some great conversations there. I know the internet landscape has changed with blog comments, social media, and so much more for communities to participate in.
However, it seems like the HillRunner.com community has to some extent gone silent. What would it take for me to get you to open up? What can I do to get that community going again? Honestly, I look to the forums but I'd be open to it happening on the Facebook page or anywhere else. I just miss the friendly community feel we had at the forums and want to do all I can to encourage that to rebuild itself.