This article was originally posted by Ryan at the original HillRunner.com Blogs.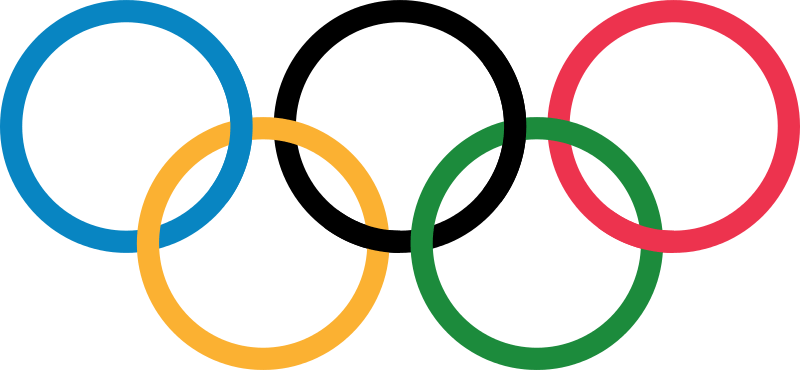 It's what we've all been waiting for. Once every four years, our sport gets center stage of the sporting world. Tomorrow, track and field's time starts.
A few things to keep an eye on with a couple of notes. First, no field events. I'll be honest, I don't know enough about them. Second, this is a bit American heavy and I'll skim over a few events that I don't know a lot about.
Men's 100: Can Usain Bolt continue his dominance at championship events? Last year, he seemed very vulnerable and Justin Gatlin seemed primed to beat him at the World Championships. It didn't happen. Bolt didn't look dominant but he was good enough to win. He again looks vulnerable but why would you bet against him? There are others, primarily the other Jamaicans and Americans, but it's basically Bolt and whether Gatlin can beat him.
Women's 100: This to me looks like a battle between Jamaican veterans and younger Americans. If she weren't overshadowed by Bolt, we would all be talking about the greatness of Shelly-Ann Fraser-Pryce. Can she keep it going? I wouldn't bet on it but I wouldn't be shocked if she does more than expected.
Men's 200: Bolt is even more dominant in the 200 than the 100. Is he beatable? Gatlin is still there and an intriguing new opponent is coming down from the 400 this year and looks like a potential threat. LaShawn Merritt has the 400 meter strength to close strong. He could make it an interesting race. At the very least, it won't be over with 50 meters to go just because Bolt is even or slightly in front.
Women's 200: Dafne Schippers has been amazing since transitioning from a multi-event athlete to a sprinter. Can anyone challenge her? With Allyson Felix not qualifying in her signature event, that makes it a little easier but runners like Tori Bowie won't make it easy.
Men's 400: This is one of the races I'm most looking forward to. At Worlds last year, the 400 was an amazing race. Wayde van Niekerk ran himself into the ground to win, LaShawn Merritt ran a PR for second, and Kirani James, only 0.60 seconds away from the World Record, got the bronze. 0.30 seconds separated van Niekerk and James and all three medalists went under 44 seconds. An amazing race, both in terms of competition and times. Let's hope the rematch is just as fast and dramatic.
Women's 400: Allyson Felix is already a living legend. This was supposed to be the year where she went for the 200/400 double. The schedule was even changed to allow the double. However, she hurt her ankle in a "freak" accident this spring and didn't make it through in the 200. With only the 400 to run, she will be more focused but it's still not a given that she wins, especially with the injury concern.
Men's 800: David Rudisha. One of the most memorable moments of the 2012 Olympics was his gutsy and completely dominant run. Straight to the lead, he simply ran away to the gold and the World Record. He was also a great rabbit, leading the field to a flood of personal records. He's not still the dominant runner of 2012 but I would still pick him as the favorite. Who can beat him? Maybe Boris Berian? Maybe but I doubt it.
Women's 800: Caster Semenya is back, as is the controversy surrounding her. Like it or not, she will be running and she has looked utterly dominant this year.
Men's 1500: Asbel Kiprop. The prohibitive favorite. Never discount the possibility of an upset in an event like the 1500, where anything can happen, but Kiprop is (almost) as solid of a favorite as you can possibly have at this distance.
Women's 1500: More controversy. Who will cross the finish line first? If Kiprop is almost as solid of a favorite as you can have at this distance, Genzebe Dibaba is that one step above. She is simply head and shoulders above the rest of the field.
So where's the controversy? Right here. In June, her coach was arrested at a hotel in Spain with EPO and syringes in his room. Dibaba, as well as some of his other athletes, was staying at the hotel at that time. She will be running because she hasn't tested positive and there is no hard evidence yet that she used anything but, needless to say, this doesn't look good for her. I always hate accusing someone without hard evidence but I have to say I wouldn't be shocked if she wins, only to later be disqualified. What evidence we know about right now isn't hard evidence but it is as close as you can get.
The Americans have contenders. Most of us probably know what Jenny Simpson has accomplished. She's still a strong contender. Shannon Rowbury is also a strong contender. If it comes down to a kick, I wouldn't even rule out Brenda Martinez with her 800 speed.
Men's 5000: Mo Farah. There are other contenders but, until I see someone find a way to beat him in a championship race, I will keep picking him. Caleb Ndiku will likely give him a run for his money but hasn't figured out yet how to beat him.
41 year old American Bernard Lagat proved he has the tactical skill and still has the strong finish at the Olympic Trials. I'm not sure he still has enough to have that kind of finish in medal contention at the Olympics, though.
Women's 5000: Almaz Ayana is the class of the field here. At Worlds last year, she led the Ethiopian sweep (with Dibaba finishing third – this year, Dibaba won't be doing the 1500/5000 double).
Men's 10,000: Mo Farah again. Geoffrey Kamworwor was closest at Worlds last year. He might be again but can he match Farah's kick? I doubt it.
Women's 10,000: Vivian Cheruiyot just edged Gelete Burka last year at Worlds. This will be the rematch. Ayana is apparently also going to try the double. With how good she is in the 5, she will likely be a factor here.
On an American note, this is the race where Emily Infeld nipped the early celebrating Molly Huddle at the line for the bronze at Worlds last year. Don't expect Huddle to celebrate before she is past the line this year but both clearly established themselves as medal contenders. Huddle looked like a woman on a mission at the Olympic Trials.
Men's 110 hurdles: The American men used to be as strong in world rankings as the American women currently are (see below). The stars of a few years ago didn't come through at the Olympic Trials but the Americans are still fielding a strong team. While a sweep is highly unlikely, all three Americans seem like contenders. The French also field a strong team.
Women's 100 hurdles: Last year, we went to Worlds with many expecting the Americans to sweep the medals. They ended up with no medals. How deep are the Americans this year? Keni Harrison didn't qualify, then went out and ran a World Record. Not as many people are talking about a sweep this year but it wouldn't be impossible.
Men's 400 hurdles: I'd consider all the Americans in the race medal contenders but don't expect a sweep. Kenya extends its range with last year's World Champion Nicholas Bett.
Women's 400 hurdles: Again, the Americans are all contenders but don't count on the sweep.
Men's steeplechase: The event most dominated by the Kenyans still looks that way, with Evan Jager being the most likely to break up a Kenyan sweep. Last year, even the Kenyans were speaking highly of him after he looked like he would go under 9:00 before falling over the final barrier and still getting up to set an American Record at a race shortly before Worlds. Unfortunately, he didn't come through at Worlds but he's back for another shot this year.
Ezekiel Kemboi is the favorite in this event and also one of the more colorful personalities you will see in distance running. The Kenyans are as likely to sweep this event as any country is to sweep any event on the track.
Women's steeplechase: The Kenyans aren't as dominant on the women's side as they are on the men's side but they are still good. Emma Coburn will likely be in the hunt for a medal.
Men's marathon: Good news for the rest of the world: Kenya and Ethiopia can only enter 3 runners each and selectors from both countries always manage to make their picks controversial. Don't be surprised if both of these countries are well represented in the front of the race but also don't be surprised when runners like Galen Rupp or the timeless Meb Keflezighi manage to mix it up with the leaders.
Women's marathon: Again, Kenya and Ethiopia are hamstrung by both the 3 runner limit and controversial team selections. The American team is quite strong with Shalane Flanagan and training partner Amy Cragg being joined by the always tough Desi Linden. I could see any one of those three runners as a contender for the medals. Linden especially runs with a very smart strategy that could see her coming from behind in the late miles if the weather is tough and/or others put in crazy surges that burn off everyone who goes with.
Men's 4×100 relay: It's hard to bet against a Usain Bolt anchored team or bet for a USA team that can always find a creative way to drop the baton. That said, the USA team is deeper. If they can get the stick around, they have a chance.
Women's 4×100 relay: Same problem for Team USA as the men. Can they get the stick around and not trip over each other? If so, they have the best depth.
Men's 4×400 relay: I'd be surprised if the Team USA depth doesn't bring them the gold.
Women's 4×400: relay. Again, Team USA's depth should carry them through.
NBC is doing a lot of streaming this year. Here's the live stream schedule for Track and Field.