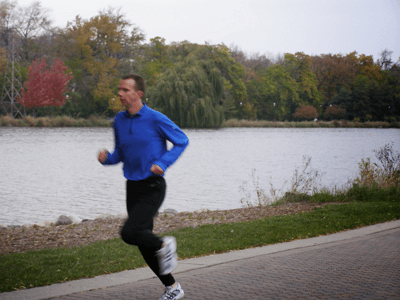 Right now, we're all in the same boat. Even if you had spring racing plans, they have been put on ice. We don't know when our next race will be. It could be next month, though that's looking less likely all the time. It could be that we have to wait until fall.
So what do you do? If you have a May or June race on your schedule that hasn't been canceled yet, maybe you are holding out hope that it will be able to happen and you continue with your training plan.
If you're not expecting to race until fall, though, maybe you're going to take a step back and build your base.
What does building your base mean, though?
We used to think of base training as little more than running a bunch of miles at an easy pace. Is that the best way to build your base, though?
At any time but especially in this unique time, I'd argue that you should be doing more in your base training. The focus should be on running volume so you can build up your endurance and aerobic capacity. However, that's not all you should be doing.
You don't want to bury yourself with real hard workouts when your racing is months off or, at a time like this, you don't even know when your next race will be. That doesn't mean you shouldn't do any faster running, though.
Strides will get you working on your turnover and quickness but are very low stress if you're not running them too hard.
Strength work is an outstanding idea to work into any base training. Whether hills or general strength workouts like lunges, pushups and similar moves. I'm a big fan of body weight exercises in general and am especially so during base training.
Even some tempo running, as long as you don't make the tempo effort too challenging, is a good idea for base training.
So don't fall into the trap of doing nothing but easy running right now unless you need a break, physically or mentally, from training. If you're still thinking about training for the fall racing season, then make sure you hit on a variety of paces. Just keep the workouts sustainable by scaling back intensity, volume or both so you don't burn yourself out before races are even on your schedule again.