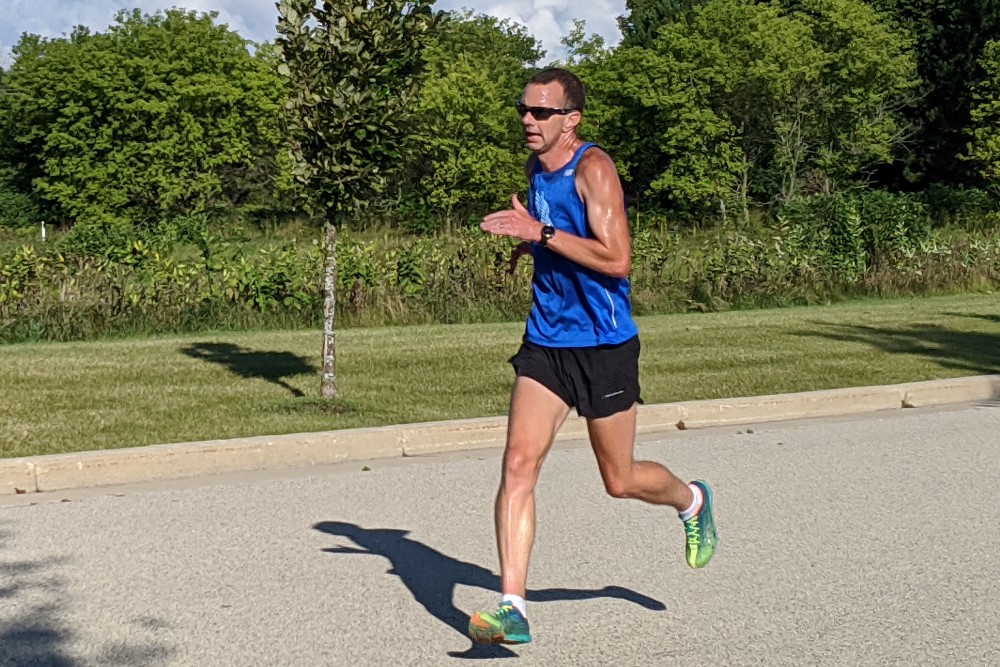 This past weekend, I ran my first "virtual" race. However, it wasn't my first run of this type. Back before virtual races were a thing, we called what I did Saturday a solo time trial.
Whatever you want to call these efforts, some of you have been doing these events this summer already and I suspect many more of you will be doing so this fall. It's the nature of the world we live in right now. I just wanted to offer some thoughts and advice on how to handle the virtual races you might be racing this fall or how to think about ones you have run after they are over.
This is by no means an exhaustive list of advice and it's not meant to be the final word on the topic. But it is a short list of thoughts I have on how to get most of your virtual racing this fall and how to handle the results, given the fact that virtual racing may be the only racing you do this year (it's looking like that will be the case for me).
Pre race thoughts:
Treat it like a normal race. Go through your normal race week routine, your night before race routine, your regular warmup and everything. Wear your regular race uniform if you have one.
While treating it like a normal race, this is also an opportunity to try something you might have wanted to try in a race setting but haven't. If you don't have a few cues to think about when times get tough, I suggest that. This past weekend, I was focusing on my stride rate and keeping the effort consistently high ("quick steps" and "every step counts" were my cues).
If you can, get some people out there to support you. Even if you don't have a loud cheering section, just having a supportive face out there instead of neighbors who just think you're crazy can give you a nice boost.
Post race thoughts:
Adjust your expectations. You treated it like a race but it was missing one critical factor: real, live competition. Running "against yourself" or "against the clock" just isn't the same for most of us as seeing someone out there to chase down or knowing someone is right behind you trying to chase you down. This affects different people differently but I know from experience I am a minute or a little more slower in a 5K in a time trial or virtual race than in a real race. So I factor that in when thinking about what my time means.
Recover like you would after a normal race. Even if you didn't perform up to the level you would have in a race, you still put forth a big effort, more than that of a normal run or even hard workout.
Most important, have some fun with these opportunities. Racing is supposed to be fun, why else would we do it? This isn't racing but it's as close as most of us will be able to get. A lot of what makes racing fun is missing in these settings but find ways to make it fun.