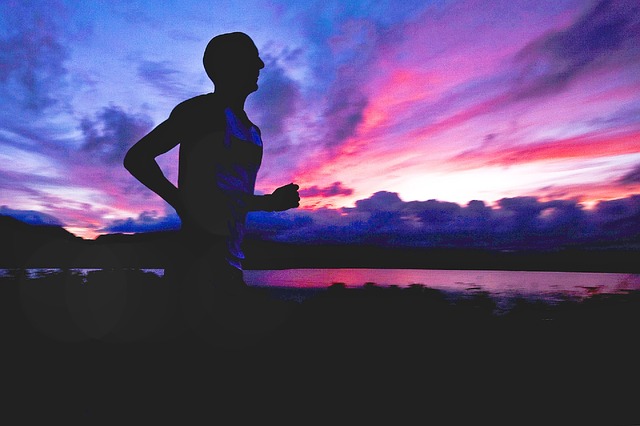 No, this isn't a "Why do you run?" post. I know as well as you how difficult it is to answer that question. What I would like to ask is how you prioritize your running goals.
Why do I want to ask this question? Because I got myself in trouble recently when I tried to have it all. I hurt myself simply because I was unwilling to give in on anything.
Maybe I should explain this a little more. As is true for many runners, especially those of us who have been running for many years, running has become many things for me. It's a competitive pursuit but it's much more than that. It's my daily dose of sanity. It's a pursuit of good health. It's many other things that are hard to put into words.
This got me in trouble because some of those priorities, if not kept in balance, can conflict with each other, especially as we get older.
Being a competitive pursuit, I want to push myself very hard in workouts at times. When I push myself very hard in workouts, because I'm in my 40s and my body doesn't recover quite like it used to, I need to really back off or even *shudder* take a day off sometimes.
But running is my daily sanity. If I take a day off, how do I get that dose of sanity?
My answer was trying to have it all. I'll do the hard workouts that help me fulfill my competitive pursuits but I'll keep running every day to get my daily dose of sanity.
That didn't go so well. I ended up straining/pulling a muscle in my hip, causing some pain in the hip and down into the hamstring.
I simply tried to do too much because I was trying to have it all. I wasn't willing to make the decision on what I was running for, what was more important.
This is the decision we put off at our own peril, as I proved. When your different reasons for running conflict with each other, you need to figure out the balance that fits your priorities. It's not a simple on/off switch. I could choose to take a little off my workouts but also take a very occasional day off. Or I go all in on one side or the other: keep the workouts and take regular days off or back off significantly on the workouts so I don't need even occasional days off.
What doesn't work is what I was doing. You have to make a decision.
I'm still in search of what that balance will be for me. I know I still want to compete so the workouts won't dwindle to nothing. However, I also know that I need my daily sanity.
This is something I need to figure out to find my proper balance.
These are also things you should be thinking about to find your proper balance. Don't make the mistake I did or you'll eventually find yourself heading down a path I can tell you is not very fun.