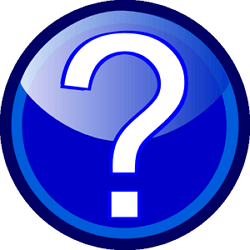 Yes, it's that time again! Your chance to ask me anything you would like. As I always seem to mention, this is always one of my favorite things to do.
Almost nothing is off limits. Feel free to ask me about training, racing, what's going on at HillRunner.com, or anything else. This is my invitation to you to ask whatever you would like.
As usual, you can reach out to me however you feel most comfortable. If you want to ask something publicly, you can do so in the comments, on Facebook, you can tweet at HillRunner.com or my personal account. If you want to ask in a more private setting, you can use the contact form or, if you are friends with me on Facebook or know my email, you can reach me through those methods.
As has become tradition, I'd like to ask you a question:
This time, I would like to ask you what I can do to make HillRunner.com better for you. During the past few months, I've been doing a lot behind the scenes to try to make HillRunner.com faster and more user friendly. I've about exhausted my ideas there. Is there something that you find missing on HillRunner.com? If you had the ability to change anything on this site (maybe you do!) feel free to make a suggestion.
Finally, just a reminder: I'm going into my traditional summer posting schedule. That means I'll be posting every other week from now until Labor Day. That means the next Thursday post will be two weeks from today. Club HillRunner.com members: don't worry, I'll keep the weekly Wednesday posts going for you. Some might just be written in advance so I can get out and enjoy the summer.