This article was originally posted by Ryan at the original HillRunner.com Blogs.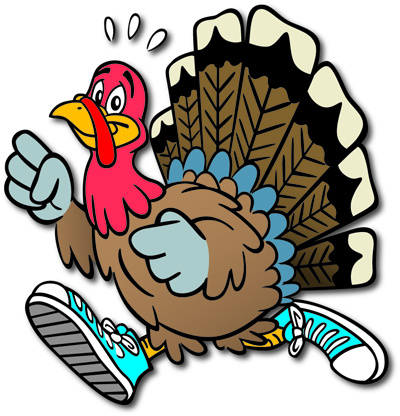 Due to the holiday, my online time this week is going to be limited so no new posts this week.
However, I did want to take a moment to reflect on all that I have to be thankful for at HillRunner.com, mainly all of you who make HillRunner.com what it is.
Without those of you who loyally visit to see what I have to say or use the tools I have provided elsewhere on this site and especially without those of you who are willing to share your own thoughts, HillRunner.com wouldn't be here. It means a lot to me that you are willing to take the time to read everyone's thoughts and especially that some of you are willing to take even more time to share your own thoughts.
Even more, it means the world to me that several of you have placed your trust in me to guide your training. I always strive to do my best and I love that you challenge me to make myself better every day. The group of runners I have the privilege to coach is a great group of diverse people who always make the job exciting, fun and challenging in just the right way.
I am thankful every day for running and all that running has given me. I hope those of you reading this feel the same way.